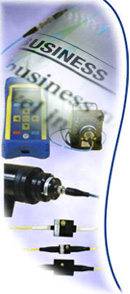 For Immediate Release
White Light (RGB: Red/Green/Blue) Laser Sources

DRAFT RELEASE - Version 1.0

Ottawa, Canada - June 14, 2006
Building on their strength in RGB delivery systems, OZ Optics now offers a line of RGB (Red/Green/Blue) white light lasers. These lasers provide a complete method to deliver full color laser light from a singlemode or polarization maintaining fiber. The RGB laser combines light from three different wavelengths - red, green, and blue in nature - to generate output light that is white in appearance from a single fiber. By varying the relative intensities of the individual colors, one can generate a spectrum of colors.

The white light laser combines 15mW each of red, green, and blue light into one fiber (higher power levels are available on request) The intensity of each source can be manually set or electrically controlled using separate 0 to 5 Volt control voltages. Each source can be modulated at low frequencies, or configured to allow modulation up to 100 kHz. This is ideal for generating full color displays. Special versions can be modulated at frequencies up to 50MHz.

The output fiber ensures provides a true Gaussian output beam in a flexible, rugged cable terminared with a precision fiber connector. Collimating and focusing optics can be added as options. Contact an OZ optics sales representative for more details, or obtain a more detailed datasheet on our website, www.ozoptics.com.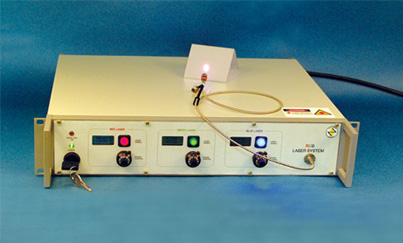 About OZ Optics Limited



Founded in 1985, OZ Optics Limited designs, manufactures and markets fiber optic components for existing and next-generation optical networks and systems based on proprietary technology, trade secrets and patents. OZ Optics' products enable customers to develop optical networking systems that transmit data reliably at increasing data rates. OZ Optics also designs and manufactures handheld test and measurement equipment for the fiber optic market. The Company's state-of-the-art design capabilities enable OZ Optics to rapidly deliver a broad range of high-quality products to meet customer specifications and requirements. OZ Optics has received ISO 9001:2015 certification. For more information about OZ Optics Limited and the products, visit www.ozoptics.com

OZ Optics contact:
Ömür Sezerman

219 Westbrook Road
Ottawa, ON K0A 1L0
Canada
Tel: 613-831-0981 x3309
Fax: 613-836-5089
Toll-free: 1-800-361-5415
E-mail: OSezerman@ozoptics.com