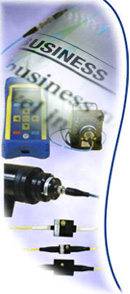 For Immediate Release
Miniature Variable Optical Attenuator

DRAFT RELEASE - Version 1.0

Ottawa, Canada - September 2003
OZ Optics' variable optical attenuators are now offered in a new miniature style housing, the smallest in its class. The new form factor measures only 15mm long by 14mm high by 5mm thick. The design is stackable, allowing one to fit 16 attenuators in a space only 3 inches thick. This makes it ideal for power balancing applications in DWDM systems, where space is at a premium.

Like all variable attenuators produced by OZ Optics, the new miniature design features insertion losses as low as 0.6dB, better than 55dB return losses, power handling up to 2 Watts, low PDL, and wavelength insensitive performance, allowing operation over L, C, S, and 1300nm operating wavelength bands.

Miniature variable attenuators are available for as little as $80UDS for volume orders. For information on these as well as other attenuator offerings, please contact OZ Optics.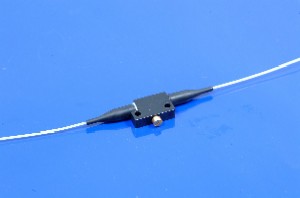 About OZ Optics Limited



Founded in 1985, OZ Optics Limited designs, manufactures and markets fiber optic components for existing and next-generation optical networks and systems based on proprietary technology, trade secrets and patents. OZ Optics' products enable customers to develop optical networking systems that transmit data reliably at increasing data rates. OZ Optics also designs and manufactures handheld test and measurement equipment for the fiber optic market. The Company's state-of-the-art design capabilities enable OZ Optics to rapidly deliver a broad range of high-quality products to meet customer specifications and requirements. OZ Optics has received ISO 9001:2015 certification. For more information about OZ Optics Limited and the products, visit www.ozoptics.com

OZ Optics contact:
Ömür Sezerman

219 Westbrook Road
Ottawa, ON K0A 1L0
Canada
Tel: 613-831-0981 x3309
Fax: 613-836-5089
Toll-free: 1-800-361-5415
E-mail: OSezerman@ozoptics.com